---
Washington State significantly increases salary rate to qualify for white collar exemptions
The Washington State Department of Labor & Industries' (L&I) revisions to Washington's overtime rules went into effect on July 1, 2020. They update the job duties test and significantly increase the salary threshold used to determine whether an employee is required to be paid overtime. To be exempt from overtime, an employee generally must perform certain defined job duties and receive a fixed salary that meets or exceeds the salary threshold.
Job Duties Test
Starting on July 1, 2020, L&I adopted a job duties test aligned more closely with the federal test. In general, the test determines which workers are considered executive, administrative, and professional employees, as well as computer professionals and outside salespeople. Workers who fit into these categories based on the duties they perform, and earn more than the required salary threshold, are considered exempt from overtime.
Salary Threshold
For the rest of 2020, Washington employers must follow the federal requirement that a salaried worker needs to earn at least $684 per week to be exempt from overtime. However, beginning January 1, 2021, Washington's salary threshold will increase to $827/week, exceeding the federal requirement. The threshold will increase incrementally until 2028 when it is 2.5 times the minimum wage or approximately $1,603 a week (about $83,356 a year). The new salary threshold implementation schedule can be found here.
This press release contains a summary and links to additional information about the rule changes.
For more information, contact Dunn Carney's employment law team, below:

Allyson S. Krueger, Partner
Phone: 503-417-5461
Email: akrueger@dunncarney.com

George "Jack" Cooper, Of Counsel
Phone: 503-306-5323
Email: jcooper@dunncarney.com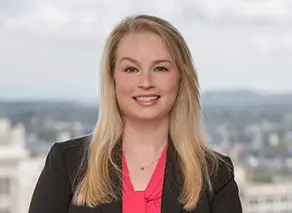 Lauren J. Russell, Associate
Phone: 503-306-5346
Email: lrussell@dunncarney.com
©2020 Dunn Carney LLP. This material is provided for informational purposes only. It is not
intended to constitute legal advice nor does it create a client-lawyer relationship between
Dunn Carney LLP and any recipient. Recipients should consult with counsel before taking any
actions based on the information contained within this material.