---
U.S. Department of Labor Publishes FFCRA Model Notice
You may have recently received information from us regarding H.R. 6201, the Families First Coronavirus Response Act (FFCRA) enacted March 18, 2020. The FFCRA mandates employer-paid leave for certain COVID-19 related reasons, and is effective April 1, 2020 through December 31, 2020. The law applies to all employers with fewer than 500 employees.
The Department of Labor (DOL) has just published the notice employers are required to post in their workplaces: https://www.dol.gov/sites/dolgov/files/WHD/posters/FFCRA_Poster_WH1422_Non-Federal.pdf
Here is the link to a DOL FAQ regarding the notice: https://www.dol.gov/agencies/whd/pandemic/ffcra-poster-questions
For any further questions, please contact:

Allyson S. Krueger, Partner
Phone: 503-417-5461
Email: akrueger@dunncarney.com

George "Jack" Cooper, Of Counsel
Phone: 503-306-5323
Email: jcooper@dunncarney.com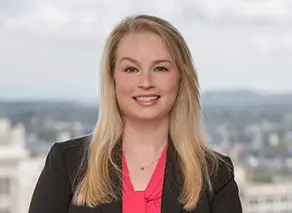 Lauren J. Russell, Associate
Phone: 503-306-5346
Email: lrussell@dunncarney.com
©2020 Dunn Carney LLP. This material is provided for informational purposes only. It is not
intended to constitute legal advice nor does it create a client-lawyer relationship between
Dunn Carney LLP and any recipient. Recipients should consult with counsel before taking any
actions based on the information contained within this material.